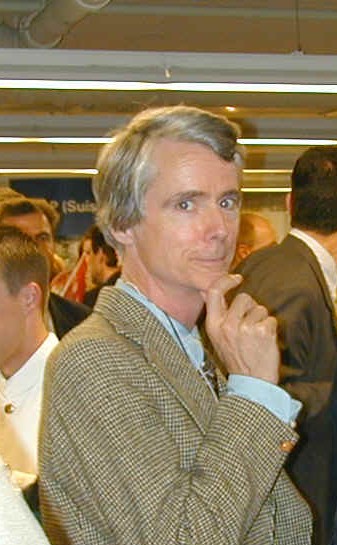 ---
---
---
---
I have spoken on the Indicator Greenhouse Gas Intensity at these conferences:
May 7, 1999 - Quality of Life, Austria (now documented on p. 82 ff. of the 2 MB PDF file downloadable as "Event No.1", readings under Hot List)
May 27, 1999 - McGill University, Montreal, Canada
Other current activities are described in more detail separately.
---
---
thomasATthomasruddyDOTorg
If you need to reply simply in encrypted form, please type your message to me using your favorite editor, then copy and paste your message into the window at https://forms.hush.com/thomas.ruddy and, if you want to add an attachment for encryption too, use this link https://pegasus.thomasruddy.org/form.htm If you have any reason to doubt your Internet connections, you can reassure yourself that the above links are bona fide as follows: Go to the linked Website. Right-click in your Mozilla Firefox browser on "View page info." Choose there the "Security" tab. There you should be able to read that the Website forms.hush.com has been verified by GeoTrust Inc. Likewise the Website pegasus.thomasruddy.org has been verified by StartCom Ltd.
The permanent URL for this Website is http://www.thomasruddy.org

Back to Top
---

Copyright 1997.
Last revised: Dec. 25, 2016